CHURCH PA BUILD -- OMNITOP12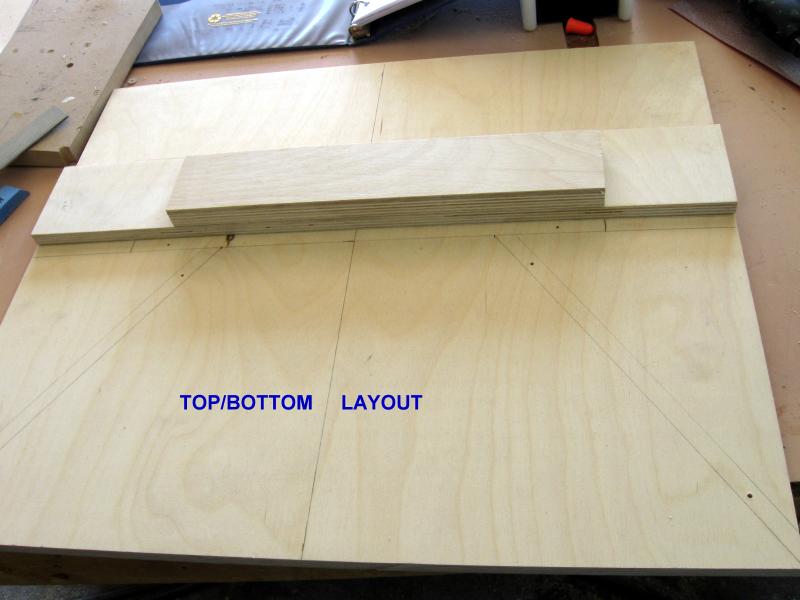 The basic box shape laid out on the bottom. The center line helped with down the road assembly. The jig board at the rear of the baffle line helps keep stuff square and gives someplace to clamp.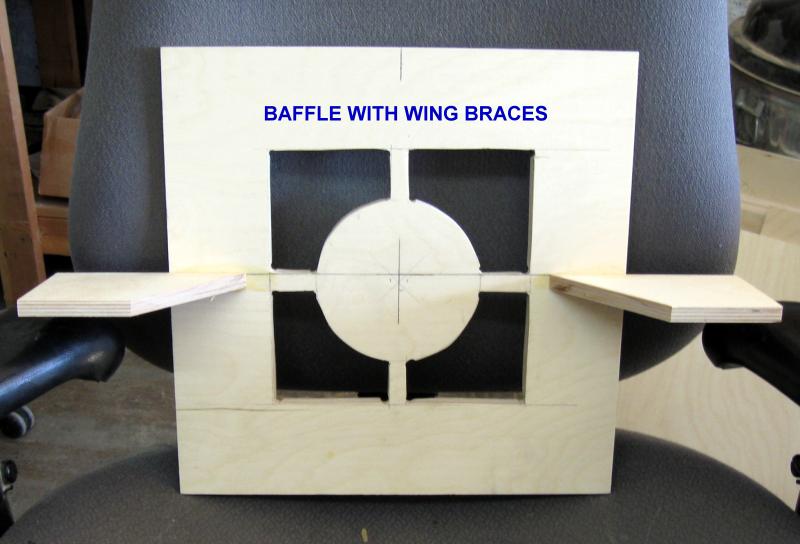 Here's the baffle. I suppose purists would have used a router, but I did the cutouts with my jigsaw. The braces turned out to be a bit short, by the width of the saw blade. The most used tool in my shop is that old office chair. After all the carving they've done on me, I do a lot of work while sitting.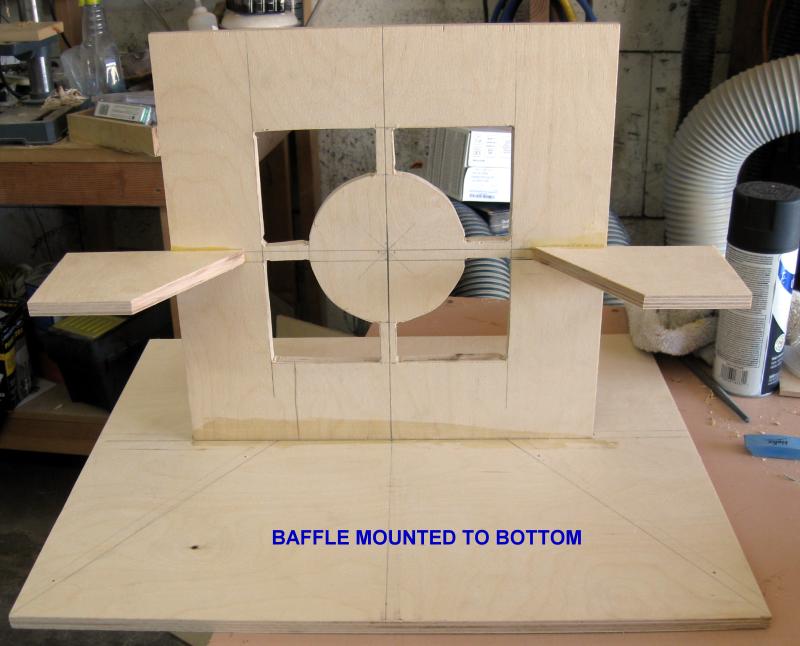 I used a couple of trim screws to mount the baffle and make sure it was plumb. Some wax paper kept the glue from sticking to the jig brace.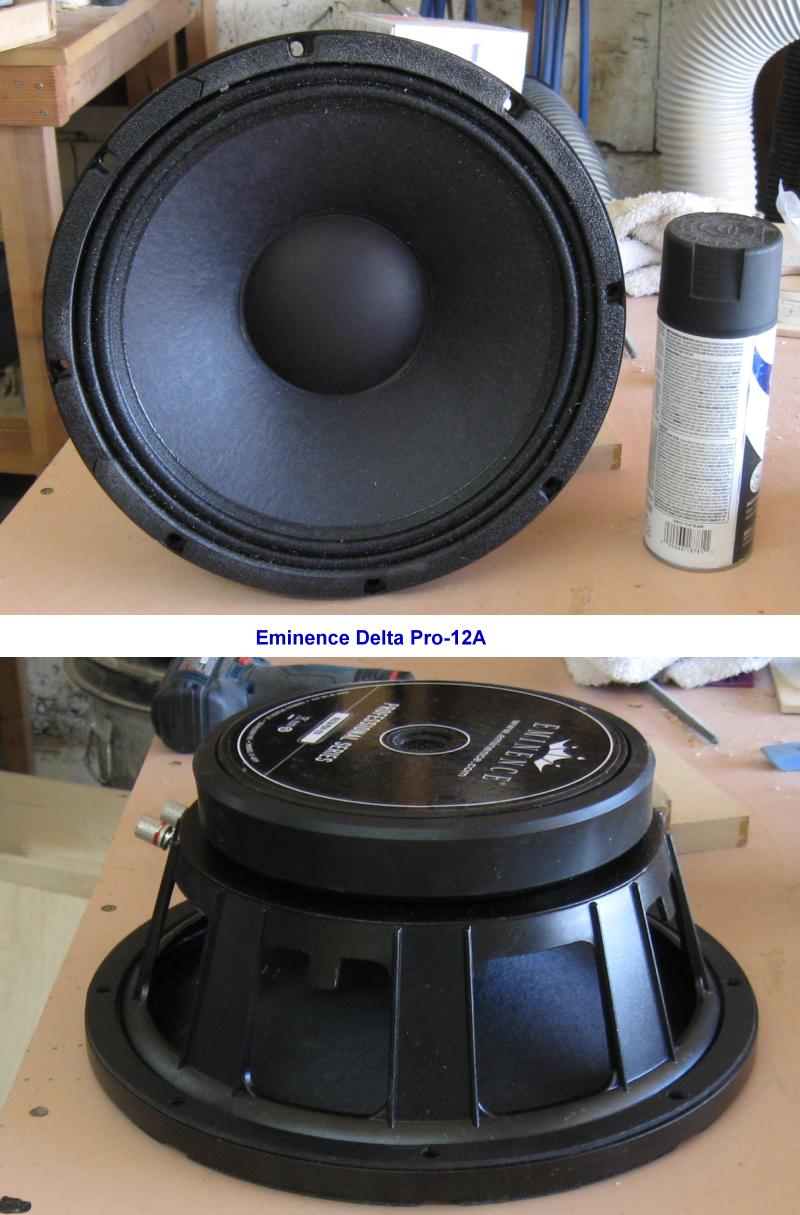 The Delta Pro 12 is one massive mid woofer. 20 lbs, cast frame. If I were going to gig with these, I'd probably have gone with one of the recommended neo drivers. As a permanent installation, I'll count on young bucks to get the boxes in place.